Great news for fans of comfortable sneakers: You can now pick up your sustainable Allbirds Wool Runners and Tree Flyers at REI, both online and in stores. That's great news for those of us who want to try on a few pairs in stores to get a feel for them IRL, and there are tons of styles available for purchase starting today.
Both lifestyle (everyday) and performance (exercise) styles will be available at leading outdoor retailers, especially great news for those who enjoy the benefits of REI Co-op membership. At least six product styles should always be available:
Made from eucalyptus fibers, these easy-breathing shoes are great for everything from school pickup to a walk with a friend.
Read our review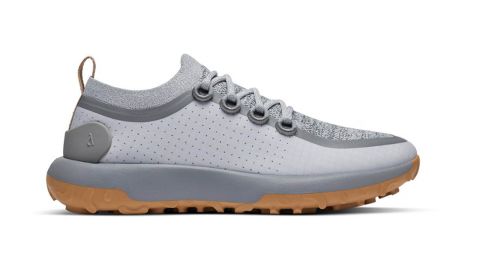 Made for your weekend trails, these grippy shoes have a sock-like collar to keep trail sand from tearing up your stride, and a blend of merino wool and eucalyptus tree fiber for a great feeling on the go.
Perfect for cooler fall weather, these are go-anywhere shoes for everyday activities.
The classic low-top sneaker has a woolen redesign ideal for fall weather.
Ready for days of rain and melting snow, these warm merino wool shoes are also water resistant, thanks to a "bio-based" shield.
The Mizzle, but do it at the top. (They are also water repellent.)
Other Allbirds styles may also be available from time to time, so stop by your local store or check back on the REI site if you're looking for other outdoor or activewear pieces. If you prefer to go the brick-and-mortar route, 41 US locations will carry the brand, including REI's five flagship stores in New York City; Washington DC; Denver; Bloomington, Minnesota; and Seattle.