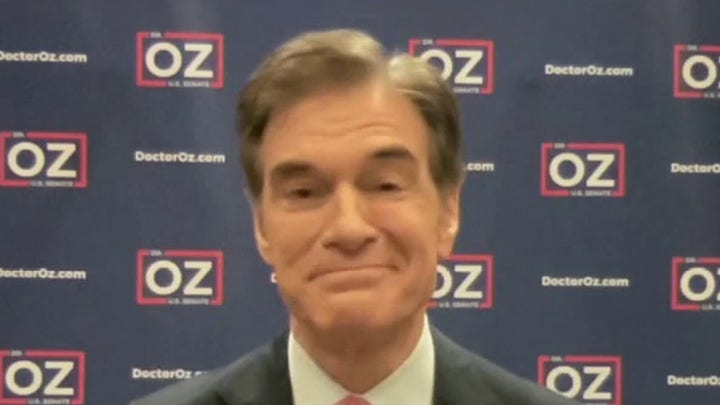 Pennsylvania Senate candidate Dr. Mehmet Oz explained what issues he's focusing on as the midterm elections approach on "Ingraham's Corner."
Dr. MEHMET OZ: I'm showing up. Voters want to know that you care, and the way to show that is by listening to what they say, which is what you also do as a doctor, and then addressing their concerns on the kitchen table. While Fetterman talks, as you mentioned, about many issues that have nothing to do with the crisis going on here in Pennsylvania, I talk about crime, the highest homicide rate in the history of the city in Philadelphia.
FOX NEWS POLL: PENNSYLVANIA NARROWS SENATE RACE
I'm talking about drugs, fentanyl in particular, and the open border that is killing more people in Pennsylvania than ever before. We are the top five in the country with deaths from fentanyl. I'm talking about a Maximum inflation in 40 years and tax rates that are through the roof, championed not only by Fetterman as a candidate, but also as Lt. Governor, who wanted a nearly 50% tax increase, without paying his 67 times.
CLICK HERE TO GET THE FOX NEWS APP
WATCH THE FULL INTERVIEW HERE: