1. Open MT5.
2. Right click on MarketWatch -> Symbols.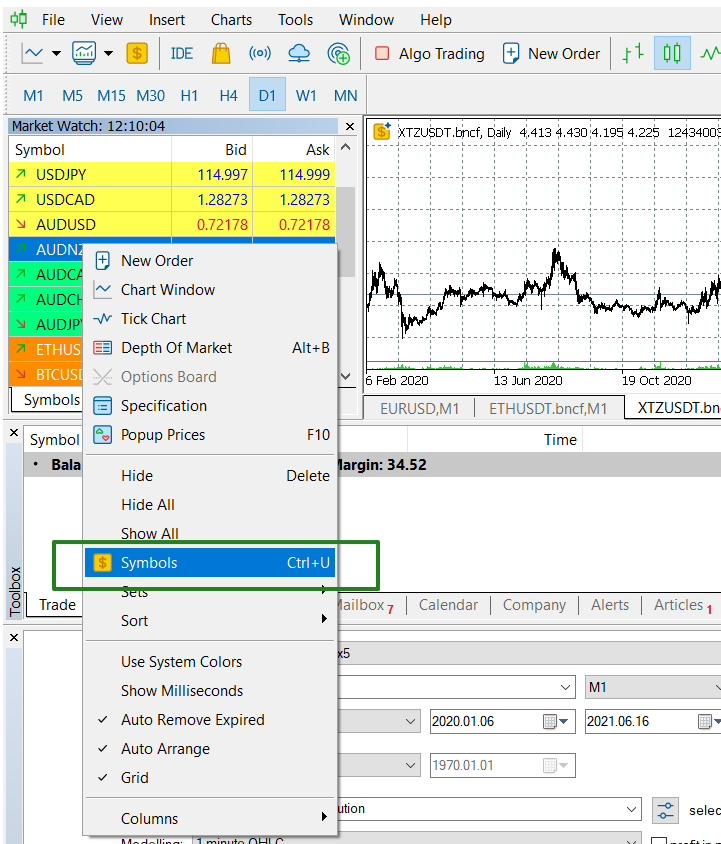 3. Right click on custom folder -> Import Custom Pool -> select BinanceFutures Coins.JSON file (attached below).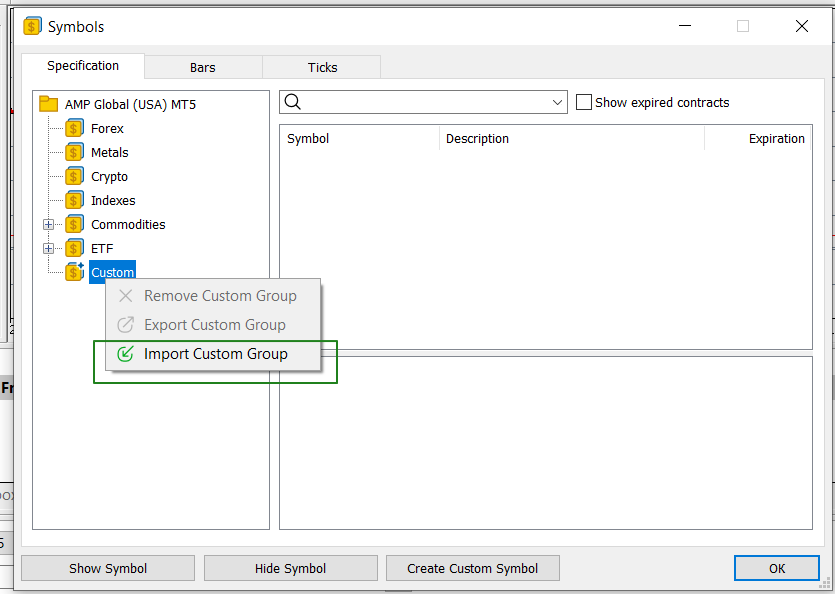 4. Open File -> Open Data Folder.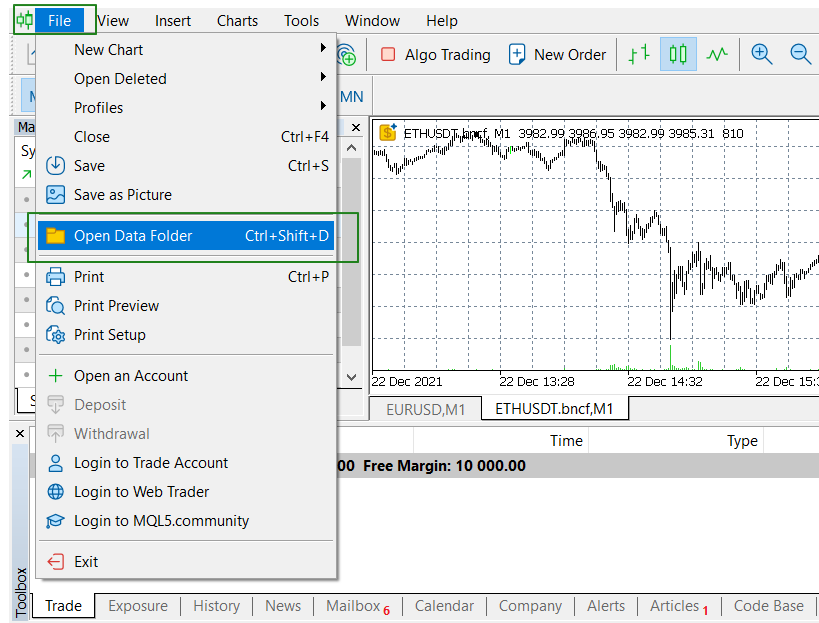 5. Go to Databases -> Custom -> "history" folder loaded by CopyPast. Replace all files if necessary.
Google Drive Download Link: Archive Binance Futures Coins.
Your Binance Futures coins have been successfully uploaded and are ready for further testing.